Certificate of Appreciation for Customer
Create Certificate of Appreciation for Customer
Fill in the information below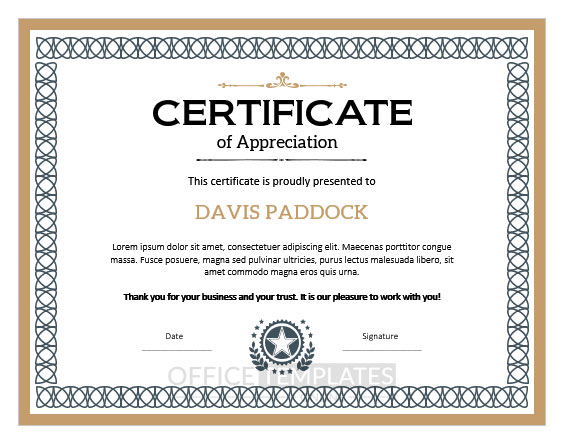 ---
Other Similar Templates
Some other templates similar to this one are also available here. If you would like to create your CERTIFICATE using one of these templates, visit the following.
A certificate of appreciation is a type of document that acknowledges a person's challenging work and dedication to doing it. It shows how the person is struggling at work to prove themselves. This is given to encourage the efforts and consistency of the person. The document shows the validity, honesty, and determination of a person at work. The purpose of giving this award is to encourage as well as highlight the abilities of a working person. This official form is given by any educational institute, party, or organization in which we study or for whom we work.
They look after the efforts and appreciate them to make a person motivated and proud. The form may be in a type of written or digital documentation. The certificate includes different portions in which a person's information is written. These are the title, Recipient (name), Date, Presentation line, Description (reason for the award), Thank you note, Signature of any authorized person, etc. The main part of the certificate is your name and a specific description that indicates the reason for giving you the award. This piece of paper is a sign of the efforts of the person to make their institute proud.